Updated on Nov 8th, 2016, 11/8/16 2:09 am |
1 logs
Published
Aug 9th, 2016
, 8/9/16 3:21 am
9,742

views,

1

today

2,707

downloads,

0

today
Powered-Great
Level 52
:
Grandmaster Skinner
Proton Victorium name came from 2 moves. Burnmite also the same but the "Mite" is a cut of Dynamite. But How Does "Lighting" came from Ginga Hyper Fly?!
Before you guys gonna start saying "Gunbir, i thought you said you're going to do Evil,Out of Japan & last shortly Ultra Crusader. Why are you doing Orb? even if he does last more shorter then others, he still a main Ultra"......first of all,this is a game exclusive! it wont be shown that much! secondly, i will do the Main Mecha in Super Sentai! so calm yo S!
Lighting Attacker is a fusion type Ultra Crusader,that is Ultraman Ginga & Ultraman X (a Little bit of Orb) and also a game exclusive, so i don't think it will appear in the series. He got the name from Ginga's Ginga Hyper Fly (...I don't know what to take...) and X's Attacker X (take "Attacker"). (I doubt there is more info then that! and i don't think the game even possible for me to check on it! but most importantly.... how the hell did it get the name?! it should be Hyper Attacker in that condition!)
The skin- The Ginga light thing on the arm and leg are the prob. The design is like a robot so i have to try making it shine. and never forget our best friend, The Horn!
(While doing this skin...i was wandering..) Fan Fic!
Orb: *breath heavily*
Ginga: Orb, we need to the fusion!
X: Yeah, we'll lend you our power
Orb: Thanks. Ok, Ginga & X fusion! Hyper Attacker!
OrbRing: Ultraman Ginga! Ultraman X! Fusion Up! Utraman Orb, Lighting Attacker!
Orb: Wait What?! Ginga, aren't we using your Hyper Fly?!
Ginga:........Your Ring must be broken
Orb: Maybe you have a move that result on Lighting
X: The Wiki said it's from Ginga's Hyper Fly
Orb: WHAT?!!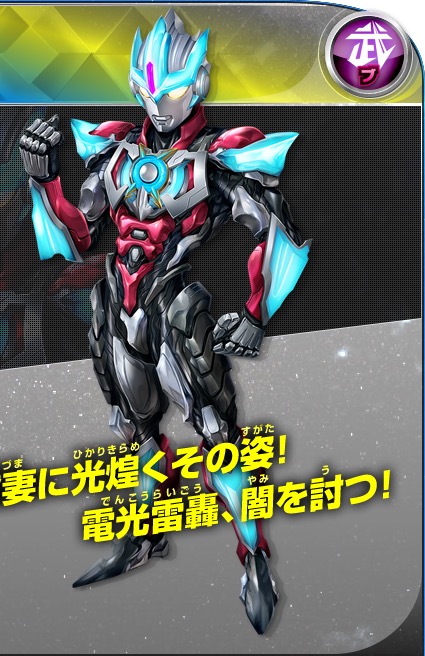 | | |
| --- | --- |
| Credit | Got Amino MC? Follow me now!! |
| Gender | Male |
| Format | Java |
| Model | Steve |
| Tags | |
1 Update Logs
tools/tracking
3775462
5
ultraman-orb-lighting-attacker-ultraman-ginga-ultraman-x