check_circle

Armor

check_circle

Art

check_circle

Environment

check_circle

Font

check_circle

GUI

check_circle

Items

check_circle

Misc

check_circle

Mobs

check_circle

Particles

check_circle

Terrain
Updated on Jul 2nd, 2017, 7/2/17 5:04 pm |
118 logs
Published
Dec 7th, 2011
, 12/7/11 6:09 pm
584,376

views,

17

today

148,710

downloads,

1

today
Scamper3396
Level 80
:
Elite Cyborg
Learn about New World Darkness and variety packs here!
Now you can customize your New World even
more!
Because of the new system of overlaying texturepacks, I have added some customizable packs! To install these, download the files of your choosing below, then place the file your resource packs folder. Finally, choose both the original New World pack and the themed pack from the list. Make sure that the themed pack is above the original. You will also need either MCpatcher or Optifine in order for the dynamic lighting to fuction correctly! And there you go, a whole NEW world!



Cloak the world in darkness. The premise of survival reaches a whole new dimension with New World: Darkness. The

pitch-black

expanse sends you yearning for light,

night and day

. This pack is truly for the most experienced, most adventurous gamers out there. Survival is key,

light is hope

.
... And then there's a growl..... lingering in the shadow...




(Warning: may be out of date)
Download

DARKNESS

Here!

Download

Red Terrain

Here!
Download

Oxygen Enriched

Here!
Download

R

a

i

n

b

o

w

Here!
---
Want Sound for this pack?
Download the Audio pack "Sounds of a New World" to really experience an alien world!


Current Update: V.18.3 (For Minecraft 1.12) 6/30/17
V18.4
-Added Observer Block
-Added ALL Boat item textures
-Added ALL Boat entities!
Updated V18.3
-Added all Concrete Powder Blocks
-Added Bone Block
Updated V18.2
-Added Beetroot item texture
-Added Beetroot Seed
-Added Beetroot Soup
-Added all concrete colors!
Updated V18.1
-Added Magma Block (Animated!)
-Added Nether Wart Block (Animated!)
Hello! It has been a staggering 14 months since I have updated New World, and I'm sorry! I've been busy with college classes and building a future career. With that said, it seems that this summer I will have some free time to do some good ole updating. I know some of you have been waiting for so so so long, and I thank you for your patience. :)
With that said, its time to crank some updates out!
Updated in version 18:
-Fixed Survival Inventory GUI
-Fixed Creative Inventory GUI
-Added 4 new player effects
-Fixed font (no longer need MCpatcher
-Removed older mod support
-Cleaned up some files
Regarding MCpatcher:
I STRONGLY recommend the use of MCpatcher because of it's support for textureenhancements like hard-coded animations, custom items, better skies and glass, as well as CTM and CIT support. Without the use of MCpatcher, the pack will not function as full as it could! Or look as beautiful. Optifine works, however it lacks multiple features that MCpatcher has. So I would take the time to get an HD fix, it is definitely worth your time.

If download above doesn't work, click here!
Try my other texture packs!
Ice Planet
Red Planet
Inheritor
Organics
Cyber Optics

Space Architect

Pebbles
Version 13.0 for Minecraft 1.4.7 and below:
Click Here!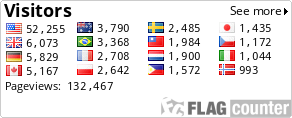 | | |
| --- | --- |
| Progress | 90% complete |
| Game Version | Minecraft 1.12 |
| Resolution | 32x |
| Tags | |
118 Update Logs
Update #118 : by Scamper3396 07/02/2017 5:04:59 pmJul 2nd, 2017
V18.4
-Added Observer Block
-Added ALL Boat item textures
-Added ALL Boat entities!
LOAD MORE LOGS
tools/tracking
390334
4
a-new-world-32x32