Updated on Aug 24th, 2012, 8/24/12 12:40 pm |
4 logs
Published
Aug 19th, 2012
, 8/19/12 8:50 am
DizzyVix
Level 31
:
Artisan Unicorn
Since catching the Minecraft skin bug I have been pondering what other characters to create - then of course it came to me. My favorite anime TV series of all time, Vision of Escaflowne.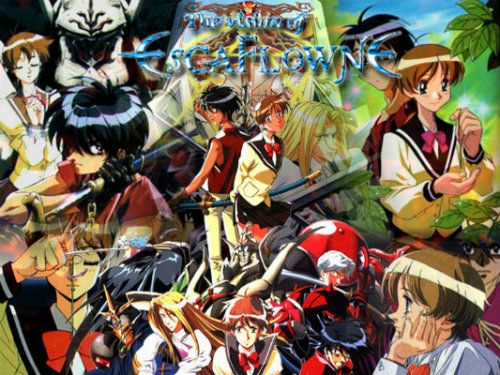 I plan to make skins for the following characters:
Hitomi Kanzaki

Van Fanel

Allen Schezar

Folken Fanel

Dilandau Albatou

Millerna Aston

Merle

Naria and Eriya

I might make the robot Escaflowne as well - I had a quick peek to see if anyone else had done skins of Escaflowne characters and there was just one of Van Fanel by
RogueAssassinTG
. So this might prove an interesting project will try to report my progress a I go along and hope you enjoy the Ecsaflowne Opening video - I do prefer the English version the
Japanese
, it has more punch to it in my opinion.
4 Update Logs
Complete at last : by DizzyVix 08/24/2012 12:40:07 pmAug 24th, 2012
Yes at last the last 2 are done - those sexy twins
Naria
Eriya
And that is it - all the main cast of Escaflowne made into Minecraft skins.
I have to admit that I did have fun making these and I feel my toning and hair has gotten much better - but it would be nice now to just make the odd random skin ^_^
LOAD MORE LOGS
tools/tracking
1314228
6
vision-of-escaflowne