≗∴THE PMC PRESS∴≗
22
emeralds
•
160

replies
•
564
views
Creative_Kylee
started 05/19/2020 2:49 am
and replied 05/29/2020 12:41 am
⊢∴THE
PMC PRESS∴⊣
This is the newspaper about all the kingdoms that are forming throughout PMC


These are all of the kingdoms so far (6)
---
Vol. 1
NEW KINGDOMS?!
That's right! We have dove deep into the PMC forums and discovered some remarkable things! But before we go to that, a new kingdom has appeared! The Kingdom of Toast. This kingdom was made by Your_Evil_Child. Why have they created a new kingdom? Are they trying to start more wars? These questions will be answered soon enough! We will try to convince some of the kingdom creators to have a short interview with us.

Published on Monday, May 18th 2020
---
---
Vol. 2


The Waffle Kingdom is Growing Quickly!
The Waffle Kingdom is reaching new heights! They are gaining more members everyday. The amount of people is increasing rapidly! The Waffles may take over the world at this point! Or will they? What is Whiteout-'s plan? How did they achieve so many members so quickly? But enough about that. In other news, smaller kingdoms are growing at a substantial, but steady pace. Will they gain members fast enough to catch up to the Waffle Kingdom, or will war break loose? Find out next time on

THE PMC PRESS

!

Published on Monday, May 18th 2020
---
---
Vol. 3


An Eighth Kingdom?
Yes! There is indeed a new kingdom to try and rise above all! I introduce to you the Blueberry Waffle Kingdom! The kingdom has been founded by CreeperKid_. We haven't yet discovered why it was made. Or what the purpose of it is. But we do know this: They are almost identical to the Waffle Kingdom, EXCEPT this kingdom has an abundance of BLUEBERRIES! Yeah! You heard me right! B l u e b e r r i e s. How has this kingdom gotten so many blueberries? Why did they choose waffles to put the blueberries in? What is this going to mean for the other seven kingdoms? Well.....Guess we'll just have to wait and see.

Published on Tuesday, May 19th 2020
---
---
Vol. 4


The Demise of the Toast Kingdom
No, your eyes do not deceive you! It's true! The The Toast Kingdom has in fact had it's demise! The toasts have all disbanded! No more toast kingdom. Who will be next to fall? Can we end the kingdoms to stop Whiteout-'s brain from melting? What will become of the PMC PRESS when it all ends? Will it even have an end? We all want these questions answered, but will they even be answered? Find out (possibly) in the next volume of

THE PMC PRESS

!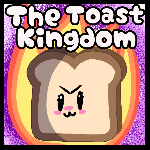 ➠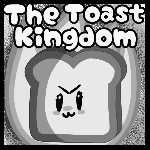 Published on Tuesday, May 19th 2020
---
---
Vol. 5


Interview with CatUnicorn123



I have just finished an interview with none other than

CatUnicorn123! I organized this interview to see what's in the mind of someone who has been part of a kingdom for a long time. This interview will discuss issues and various problems with the kingdoms.

Published on Tuesday, May 19th 2020
---
---
Vol. 6
The Whiteout- Interview!

Yes. It's the interview you all we're (possibly) waiting for! I just finished interviewing the one who started it all:Whiteout-! You will all see their view on the matter at hand and learn a little more about how this entire thing started. Let's begin, shall we?
Published on Wednesday, May 20th, 2020
---
---
Vol. 7

An Interview with chickenpants93!

You may be wondering why there are so many interviews. It's because we can. That's the best answer I got. Now today we have gotten a chance to have an interview with none other than chickenpants93! We get to look into the mind of someone who learned the truth and changed kingdoms! Let's start!

Published on Thursday, May 21st, 2020
---
---
Advertisement


A Legendary Story to Behold!
Tonight is a special night. The Press has learned of an epic story! Even if you don't like reading, you should still read it! The story is...Drumroll please......
WbMystery's Mental Waffle Skits™!
The chapters are just a sight to behold! You will feel the danger, excitement, surprise, horror, and much more! So just take a little read. We promise it will be worth your time! Get ready for the adventure that lies ahead! Can you make it to the end? Find out by reading Mental Waffle Skits
™

!
Published on Wednesday, May 27th, 2020
---
---
Vol. 8
The Letter Kingdom?
Yup. You know exactly what you just read. There is in fact a Letter Kingdom! I know it seems like just another problem for Whiteout-, but we can assure you, it may not be what you think. We have had an interview with it's creator Michelle Obama! Let's get to it!

Published on Friday, May 29th, 2020
---
Do you have any information for the press? Contact us simply by the means of a PM. You can choose to remain anonymous if you so desire.

---
≗ ∴THE PMC PRESS∴≗

was Created on Monday, May 18th, 2020
Posted by