Updated on Dec 22nd, 2018, 12/22/18 10:50 am |
7 logs
Published
May 25th, 2017
, 5/25/17 10:37 am
42,485

views,

28

today

5,989

downloads,

1

today
Ragnar le Rouge
Level 66
:
High Grandmaster Dragonborn
✠ Hello everyone, ✠


In this project I share with you a realistic medieval "reproduction" of a german castle located in Saxe and it is totally furnished and Survival Friendly.


I took inspiration from his shape in 1300s share with us by Wolfgang Braun, here is his website : http://burgrekonstruktion.de/main.php




It has been built by the first Holy Roman Emperor, Otto I,

the Great

who gave it to the Archibishopric of Magdeburg.


In my version, it has still this historical background and geographic situation but I have modified some aspect of it.
First, I enhanced the defense of the castle and also added some anachronistic weapons and armors because I felt that it will be more epic.
Also the hamlet is totally my own invention but I have tried to made it as realistic as possible.




I have made my best to try to make a true credible medieval castle and thus a totally autonomous land.




For exemple:




⚜

The castle is located in a trade route between Lübeck and Brunswick and mainly exchange goods like mead, honey, wine, beer, wood and furs.


⚜

The castle have a garnison of 60 guards at max and have enough storage to hold a long siege. Also rooms can be furnished into bedrooms for townfolks to come in case of an attack.


⚜

The small monastery serves mainly as an host house for travellers and merchants.


⚜

There are enough fields and orchards to feed all the population (also crop rotation is established to ensure good fertility of the soil).


⚜

Every house is furnished and the owner has a job that serve the castle and the hamlet.


⚜

There is also a nice heritage of old germanic paganism near the village with a tomb and some runic stones just here for you to explore.

Most importantly the map is

fully playable in survival

, every ores, caves, dungeons and villages are still there and are left unexplored, so if you want to start a roleplay server, I think this map is for you !

♕ You can of course use my map for any purpose as long as you give me credits. ♕

If there is any issue with the download link, please use this direct link instead : http://www.mediafire.com/file/a8nvah77efm618a/Giebichenstein.zip/file


All have been built in creative 1.13.1 with plugins like WorldEdit and t
he terraforming is done using a combinaison of WorldPainting, WorldEdit and VoxelSniper. the castle is compatible for all versions of minecraft PC above 1.13.X
The render is made with

Conquest_of the Sun

by monsterfish and the BSL

's

shaders.
I use the

monsterfish_Conquered Tree Schematics

for the vegetation I

highly

recommand to use the Conquest or at least the EXCALIBUR texture pack for enjoying it.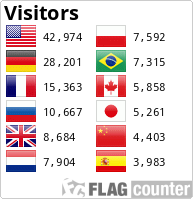 | | |
| --- | --- |
| Progress | 100% complete |
| Tags | |
7 Update Logs
Update #7 : by Ragnar le Rouge 12/22/2018 10:50:30 amDec 22nd, 2018
-Updated the world to Minecraft 1.13.X
-Adapted and enhanced the world with the latest Conquest texture pack update (Update #202)
-Rework the roads
-Enhanced interiors details
-Enhanced every stone structures
-Enhanced the monastery
-Fix biomes issues
-Added a lot of miscellaneous details all over the map
LOAD MORE LOGS
tools/tracking
3954446
2
castle-giebichenstein