check_circle

Functions

check_circle

Loot Tables

check_circle

Predicates
Updated on Jun 11th, 6/11/22 7:35 pm |
16 logs
Published
Jul 23rd, 2020
, 7/23/20 8:18 pm
297,867

views,

612

today

44,850

downloads,

121

today
Wyvernity
Level 68
:
High Grandmaster Sus
Enchantment+

is a data pack that adds more enchantment options for tools and armors.



Beheading enchantment is compatible with Vanilla Tweaks' More Mob Heads

. Since both data packs use different method for kill detection, you may obtain more than 1 loot at the same time.


---
1) Choose your world in game > Edit > Open World Folder
2) Open

datapacks

folder in the opened window.
3) Copy the downloaded data pack file (

enchantment-plus-v1-15.zip

)

into this folder.
4) Join the world and run

/reload

command.
5) Enjoy!

• Current version is for Minecraft 1.19. For previous versions, see Older Versions section below.
• It is recommended to use the data pack with the attached resource pack. The data pack will still work without the resource pack. However, the items added by the data pack will look different from what it is supposed to look and you won't be able to see the recipes in the guide book.
---
How to obtain or update Enchantment+ Table and Enchantment+ Guide
1) Place down 5 redstone blocks as shown as in the video below.
2) Put water at the center of the blocks.
3) Throw the required item to convert:
• Diamond block --> Enchantment+ Table
• Written Book titled as "Enchantment+" --> Enchantment+ Guide
• Throw an existing item to update it, if possible. You no longer need to craft the item again!
Enchantment+ Table

is the crafting table of the data pack.
Enchantment+ Guide

is the guide book of the data pack.
Recipes and detailed information can be found inside.
---
Now you can enchant your items up to level X! Combine same level enchantments on Enchantment+ Table to get higher level enchantment!


---
Disenchant your items freely to use them on other items! You can disenchant both items and books.


---
Enchanting Items with Resources
You don't have enough experience but have many ores and stuff? Now you can use them to enchant items without needing any experience!


---
This data pack also adds many useful enchantments. Check them below!


Some enchantments will show custom textures if you have OptiFine installed.
Anti-Gravity

: Makes arrows unaffected by gravity.
Autosmelt

: Broken block will be smelted automatically.
Beheading

: Killing a mob will have a chance to drop their head.


Deflect

: Nullifies first taken damage. Consumes 1 emerald from inventory per hit.
Direct

: Dropped items will be teleported to the inventory.


Experience Boost

: Grants a chance to double the experience amount given by experience orbs.


Eyes of Owl

: Adds night vision ability to your helmet.


Feeding Module

: Feeds you automatically. Has saturation mode to keep you regenerate.


Health Boost

: Increases max health.


Heaven's Lightness

: Adds slow falling ability to your chestplate.


Icy

: Slows down the enemy by 60% and disables jumping for players.
Lava Walker

: Turns lava below your feet into basalt blocks.


Leaping

: Increases jump height up to 4 blocks.
Lifesteal

: Killing a mob or a player will heal you.
Lumberjack

: Breaking one log will also break all other logs. Can also break the leaves.


Stone Fists

: Increases attack damage up to +9 attack damage.


Thermal Plating

: Adds fire resistance ability to your armor.


Traveler

: Increases movement speed up to +120% speed.
Unbreakable

: Makes your item completely unbreakable.
Vein Miner

: Breaking one block will break the whole vein. Can also break certain blocks.
Wide

: Increases tool range up to 7x7 including block breaking, axe stripping, shovel pathing and hoeing.
When the bonus chest is enabled, a stone pickaxe with
Vein Miner I
and
a wooden axe with
Lumberjack I
will be in the chest.
You can also remove them from items now. Check Enchantment+ Guide!
---
Custom Enchantment Commands (Operator Only)
You also can use commands to enchant an item with a custom enchantment. Hold your item in your main hand and run this command (Version 1.11+):


/function enchantmentplus:enchant/<enchantment name>



For example, if you hold a pickaxe and run

/function enchantmentplus:enchant/direct

command, your pickaxe will be enchanted with

Direct

enchantment.



Don't forget that you can only use these commands if you are an operator or if the cheats are enabled on your world.
---
All custom enchantments now can be configured in the option menu. Click

Option Menu

in Enchantment+ Guide or simply run

/trigger Enchantment+Menu

command.
All options are saved for each player. You don't need to be an operator and you can freely change them according to your own preferences.
You also can disable Option Menu with this command (Version 1.12+):
/scoreboard players set %ENCHOptionMenuEnabled ENCHConstants 0


This command

requires operator permissions

. Set it to 1 to enable it back.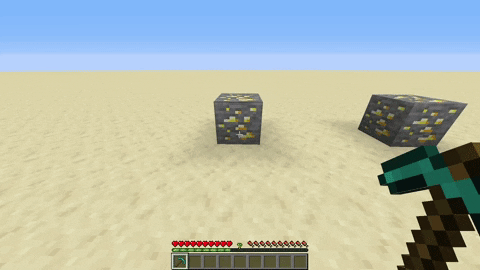 ---
If you want to uninstall the data pack properly, run this command (Version 1.10+)

:

/function enchantmentplus:uninstall



You can delete the data pack file after.



This will remove all the added scoreboard objectives and placed Enchantment+ tables in loaded chunks. If you know where the tables are, it is best to break them first. Then, uninstall the data pack.
---
---
Licence - You accept by downloading this data pack
• This work is licensed under the Creative Commons Attribution-NonCommercial-NoDerivatives 4.0 International. To view a copy of this license, visit here.

• An exception is made for video content, which can be monetized. However, video creators must give appropriate credit and provide a link to the license.
| | |
| --- | --- |
| Compatibility | Minecraft 1.16 |
| to | Minecraft 1.19 |
| Tags | |
16 Update Logs
Version 1.15 - Minecraft 1.19 Update : by Wyvernity 06/11/2022 7:35:21 pmJun 11th
The data pack is now updated to Minecraft 1.19
-
Added:
• Added a new way to obtain Enchantment+ Table and Guide.
• Added a way to update existing tables and guides.
• Mangrove Wood is now breakable with Lumberjack and Wide enchantments.
• Swift Sneak enchantment now can be obtained with Enchantment+ Table up to level 5.
• Added recipe for Swift Sneak enchantment on Enchantment+ Guide.
• Amethyst blocks now can be vein mined.
-
Changed:
• Enchantment+ Table and Guide are no longer obtained with crafting.
• The data pack is now compatible with recipe unlocker data packs.
• Enchantment+ Table and Guide has been changed. (Craft them again or update by the same way obtaining it.)
• Cleared the files of removed content.
-
Fixed:
• Fixed the issue that made Paper servers crash. Feedback on this fix is appreciated.
LOAD MORE LOGS
tools/tracking
4689909
119
enchantment-1-16