❖ Unofficial Zodiac Contest ❖
14
emeralds
•
102

replies
•
402
views
Creative_Kylee
started 05/14/2020 10:56 pm
NinjaLaiskiainen
replied 05/27/2020 8:03 pm
♈♉♊♋♌♍♎♏⛎♐♑♒♓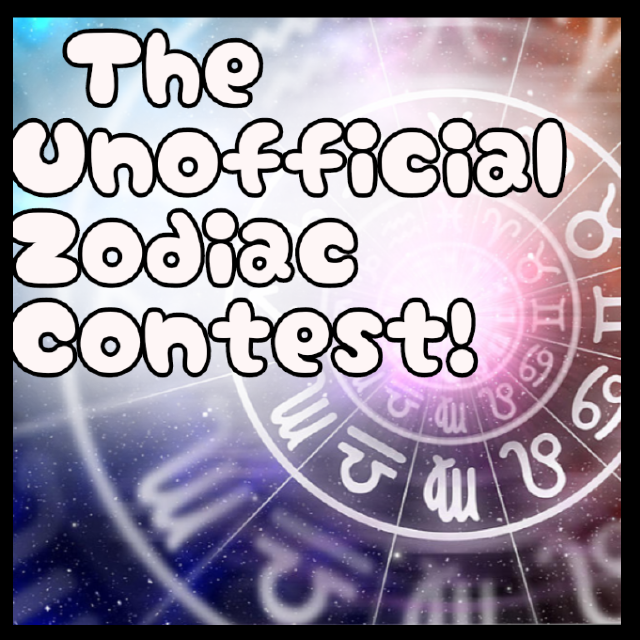 ---
This is the first contest I've ever hosted. There is no reason I made it. Just thought it would be a cool idea. I have absolutely no idea what I am doing.
By the way, if anyone was wondering, I am a Libra. Also, I will metion that my twin sister irl is OrangeJuicePizza, who will be judging with me. :)

---
---
⋉~:
𝓡𝓾𝓵𝓮𝓼
:~⋊

- The entry must be tagged
"CreativeZodiac"

AND

linked here in the comments
- Entry must be YOUR OWN WORK. No copying others or using bases!

- Only 3 entries per person. You may collab with others if you so desire

- You have to say which Zodiac your work is based off of in the title or the description.

- You are allowed to make pixel art, player skins, mob skins, capes, ect.

- I will not be accepting late entries (Sorry)
- If you have any questions, you have to put them in the comments because other people might have the same question

---
Posted by