Updated on Sep 19th, 2015, 9/19/15 3:58 pm |
1 logs
Published
Sep 18th, 2015
, 9/18/15 12:03 pm
29,865

views,

13

today

3,379

downloads,

0

today
Purrfectionist
Level 58
:
Grandmaster Kitten
.
I love this skin of mine so much!! :D I feel like I'm getting better. hehe :P This was my first time making a colour palette to colour and shade my skin, and I love how the colours turned out. :D
She is wearing a sari. It's a piece of cloth that gets wrapped around into a dress. I have plans to make a version of where it's wrapped in the traditional way, but that could take a few weeks because I'm planning to work on another contest skin.
This was for WSC (Weekly Skin Contest) and the theme was Female. Congrats to all winners!
Click here for the contest.
Yay! I Placed in the WSC! Click to check out place what I got. :D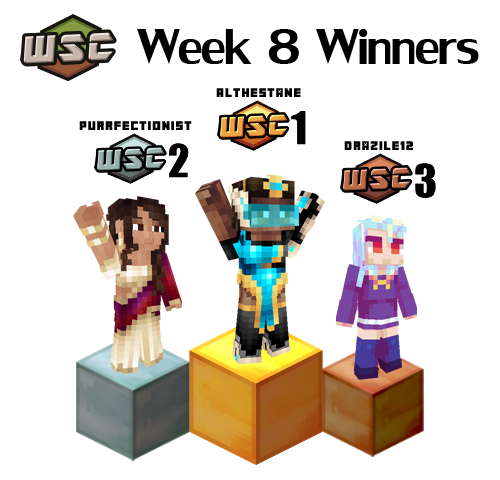 The Recolours!!
Click the images for the download.
The downloads are Mediafire links. If the download doesn't work, PLEASE let me know. Thanks!
___________
210+ Downloads
_________________________
77+ Downloads
Standing still and in-game photos:


Suggestions are kind of closed! This skin is years old. haha!



If you read this far, congrats!




I'M TAKING SKIN SUGGESTIONS!!



SUGGESTIONS ARE NOT REQUESTS!
I have been this entire time but nobody reads my profile...


Info here. PLEASE READ if you want to suggest a skin.
THESE ARE NOT REQUESTS!
If you NEED a skin done please find someone else. A suggestion is giving me future ideas for a skin or skins that you'd like to see in my style. I might or might not make the skin so keep that in mind.
For the sake of keeping stuff together, please post your suggestions on this skin only.
I'm looking for CREATIVE and COMPLICATED suggestions. So challenge me! Show me a picture if you think it should look exactly like something or if there are several styles that it could be.
I will NOT do gore or skins against the site rules.
List of some things, but not limited to so suggest anything, I'm looking for below:
HAIRSTYLES especially!

I want each of my skins to have different hairstyles, but I can't think of anymore! Send me a ton of unique hairstyle pictures please. :P haha

Cultural outfits. I find outfits from different cultures beautiful, and this site is lacking in them. I will try and match the skin colours to them as well.

Real life outfits that people don't skin already. Be it casual or fancy.

I will do guy skins, so keep that in mind.

etc. will likely be adding more as I think of them

YOU DO NOT HAVE PERMISSION TO REPOST MY SKINS! Please report the stolen skin if you find it on another skin website or another user posted it. Also, please link in the comments the page to my skin post.
| | |
| --- | --- |
| Gender | Female |
| Format | Java |
| Model | Alex |
| Tags | |
1 Update Logs
Added 2 recolours : by Purrfectionist 09/19/2015 3:58:02 pmSep 19th, 2015
Blue and Green recolour added
Green and Yellow recolour added
tools/tracking
3462548
5
sari-not-sari---moving-eyes