TheCrypteral
Level 42
:
Master Blacksmith
Welcome to the all-new annual Spooktober Watch List!
For each day of spooktober, I will be posting a movie/series that revolves around halloween or just matches the spooktober vibe, and I will also give plenty of information on it, including genre, availability, age rating, and personal thoughts as well as a brief but not spoiling summary.
But anyways for our first day of the updooty-est, spookiest, most exiting month of the year...
We'll begin with the show Sleepy Hollow!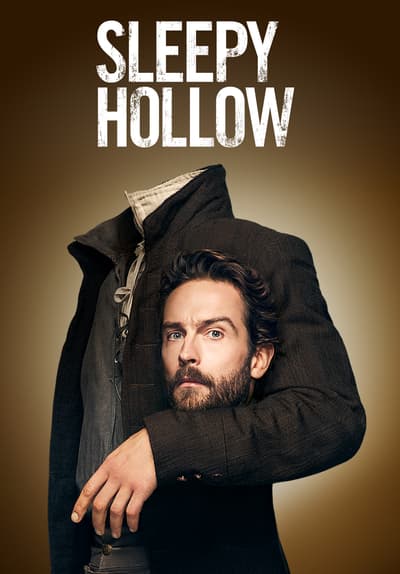 Type : Streamable Show
Availabitlity : Only on
Tubi
(completely free and you don't even need an account to access all of it) as far as I'm aware.
Genre : Horror, Mystery, Urban Fantasy, Crime, Drama, Action
Age Rating : 14+ (minor cursing, various amounts of gore [​mostly just blood], dark themes, psychological horror)
Summary : A Revolutionary War soldier, Ichabod Crane, awakes from being dead for
250
years
, and is understandably surprised when he find himself in the small town of Sleepy Hollow, with technology flourishing and culture significantly changed. Not long after his slumber, he meets with Lt. Abbie Mills, a local policewoman who ends up needing his help to find a rampant supernatural killer in exchange for introducing him into this new world.
Personal Notes : I only recently found this series while y'know,
bein' bored
, and fell in love. It has a very 'The Librarians' vibe (one of my favorite shows) with the ability to keep stakes high ALL THE TIME, while still finding time to get you invested in the characters. The horror element relies heavily on a potential dread that get revealed later on, but still has plenty of head-twisting jump scares at it's disposal. I was planning on starting this spooktober with a more light-hearted and fun Halloween movie like Ernest Scared Stupid to warm ya'll up but decided going with this because it's a genuinely good and well-thought-out show, one that has plenty of content and I hope you will watch it even after spooktober.
tools/tracking
5726428
6
spooktober-watch-list-day-1