Updated on Dec 7th, 2021, 12/7/21 5:08 pm |
19 logs
Published
Sep 11th, 2018
, 9/11/18 10:07 am
1,219,837

views,

1,193

today

474,419

downloads,

365

today
Hielke
Level 84
:
Elite Fox

TreeCapitator makes chopping trees and getting wood much easier!
If you cut a log block from a tree, all the logs above will drop as well!
There are lots of settings, so you can customize everything to your needs!
Suggestion:

This datapack works very well with my
AutoPlant Datapack
---
Features

- Instantly chop a tree by cutting one block
- Wood types do not interfere
- Settings to configure everything you want!
- Only works on naturally generated trees
- Support for Nether "trees" (disabled by default, can be enabled in axe settings)
- Axes lose durability depending on logs cut (1.17 and up)
---
Settings
By default, this datapack:
- Breaks leaves
- Works for all axes
- Won't work when sneaking
- Won't break Nether trees
If you want to change this, you can do this by typing

/trigger TreeCapitator
This will open the settings in your chat. To change a setting, simply click on the green or red icon next to the setting you wish to change.

For each axe, you can choose which tree types TreeCapitator will work.
Only want the Netherite axe to break Nether trees? You can do that!

Because you don't need to have cheats enabled to edit settings, anyone can change them. If you want to lock the settings, click the

[​Lock Settings]

text.
Running the command

/function treecapitator:unlock

will unlock them again, but this does require cheats/OP.
---
Compatibility
The latest version works for

Minecraft 1.18
You can download older versions in the section down below.
---
How it looks
With leaf break enabled: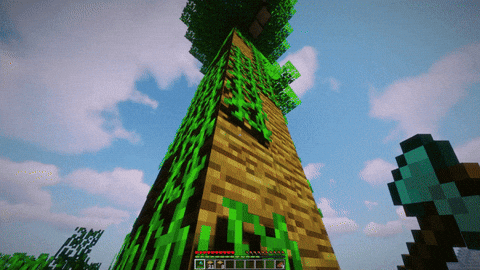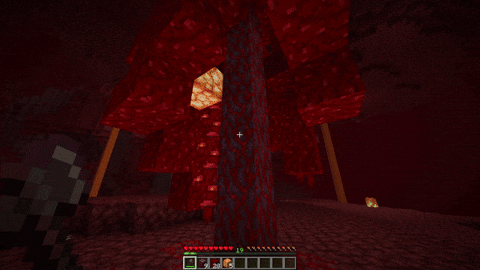 With leaf break disabled: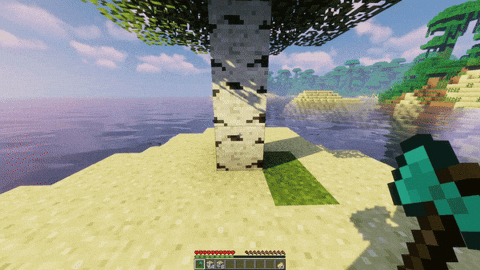 This datapack does not work when in creative mode or when the gamerule doTileDrops is disabled.
---
Installation instructions
Download the datapack




Place the zip file inside the datapacks folder of your world




Rejoin the world or use /reload




Enjoy!
Starting from 1.16.2, you can also add the datapack to your world when creating it.
New world -> Datapacks -> Open Pack Folder
Copy the zip file into this folder and Minecraft should detect it.
---
Older versions
Minecraft 1.17 - 1.17.1:
TreeCapitator v2.7.2.zip

Minecraft 1.16.2 - 1.16.5:
TreeCapitator v2.6.2.zip
Minecraft 1.16 - 1.16.1:
TreeCapitator v2.6.1.zip
Minecraft 1.13 - 1.15.2:
TreeCapitator v2.5.4.zip

| | |
| --- | --- |
| Compatibility | Minecraft 1.13 |
| to | Minecraft 1.18 |
| Tags | |
19 Update Logs
V2.7.3 : by Hielke 12/07/2021 5:08:52 pmDec 7th, 2021
- For Minecraft 1.18
- Updated pack version so Minecraft won't display it as outdated.
- Nothing changed otherwise
LOAD MORE LOGS
tools/tracking
4193266
119
treecapitator-datapack-1-13