Peridot XJ9's "Gotta Catch 'em All" Johto Community Skin Collection Contest! [Completed?]
♪♫Doo doo doo doo doo doo, doo doo doo doo doo doo...♫♪
Oh crap! You startled me there for a second, trainer! I was just singing one of the catchiest Pokemon theme songs ever besides the obvious one everybody knows. Welcome to the world of Pokemon! I, am Professor Eli Wolftree, but you can just call me Eli. You probably already know what a Pokemon is, so I'm not going into all the details of what they are. For any veteran Pokemon Masters who participated in the Kanto contest, welcome back! You are free to participate in this contest if you were in the last one. Now, for newer trainers who have no idea what this contest is about, you are in charge of making or "capturing" one of the many Johto or missing Kanto Pokemon that are yet to be filled out in the PMC National Pokedex! Heck, someone will be safe knowing that we've got Pokemon skins just for them!

"But Eli," You Magikarps may ask. "How does this contest work, anyways? I mean, what am I supposed to do!? I'm confused!" Well, right below this patch of grass are a bunch of rules explaining how the contest works (Of course, there has to be some rules, just like in the last contest, yet most of them are eerily similar to the ones in Kanto!):

1
The Pokemon skin must be newly made by you and only you for the sole-purpose of this contest. Your entry is qualified if it meets the requirements and you use this icon of my gemstone somewhere in your post (Just copy/paste it. It's that simple! Don't forget to do it, because there were a few stinker entries that forgot to do this):
2
You may only pick one Pokemon from the list of Pokemon below the judging process explanation.

3
You can participate again for other regions of a specific month, like if you were in the Kanto contest before, you can still be in the Johto one next time.

4
Your Pokemon skin must be in it's original form. No mega skins, shiny skins, Alolan skins, Gijinka/humanized/teen skins, etc.

5
Just like the Bin Skin contest, I don't want to see any quality of skins that are so low they might as well be shattered and thrown into the abyss of never-ending agony. (Trust me. There were a few infamously bad looking skins, but I will only forgive them if they are made by a procrastinator with a crappy editor. That doesn't mean I will, though, so don't intentionally exploit this loophole, you clods!)

6
All contests have to end sometime, and the deadline for this one is after Halloween on November 10th

, 2018

. Any late participants won't be counted at all unless they have a valid reason for being late right before the deadline, such as vacations, being sick, the PMC Pokedex is still incomplete, etc.

7
Have fun! This is a non-competitive contest, but the best-looking one of the month will get a sweet-looking trophy, and free blog or drawing request! Besides that fact, there are no clear winners or losers.
Judging: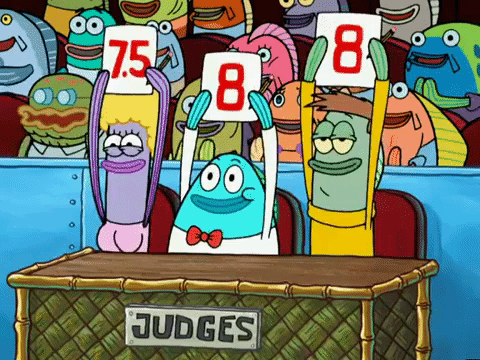 Thankfully, I'm going to be the only judge for this contest again, and I will grade your Pokemon out of 10 points (10 being the best) through these qualities on your submission's comment page (Note, it might take a while for me to comment on your page if I'm taking a personal break or I'm busy with something, so please be patient!):

Technique - Does it look like the Pokemon you based it on?
Quality - Does it look pretty at all?
Functionality

*

- Could a person actually use this in all versions (Unless it's a 1.8+ Steve) of Minecraft and would still retain it's charm?



*

This category is removed for all future "Gotta Catch 'em All" contests and entries due to all the complaints for it's confusion and unfairness in point removal just because a skin is a 1.8 Steve or Alex model. Plus, it'll make my judge work a heck of a lot easier as a whole.

List of Pokemon (And dang, there's a lot!):
Participant Claim Label Meanings:
Turquoise Name
= WIP,

Grey Name = Already Caught in the Kanto Contest,

and

Lime

Green Name = Done!


PMC's Johto Pokedex!
| Ndex | Icon | Pokémon | Trainer/Participant Willing to "Catch" This Pokémon: | Skin |
| --- | --- | --- | --- | --- |
| #152 | | Chikorita | | |
| #153 | | Bayleef | | |
| #154 | | Meganium | TheOrangeCharizard | |
| #155 | | Cyndaquil | | |
| #156 | | Quilava | | |
| #157 | | Typhlosion | Hatsy | |
| #158 | | Totodile | | |
| #159 | | Croconaw | | |
| #160 | | Feraligatr | Shquaz | |
| #161 | | Sentret | Stuffles | |
| #162 | | Furret | Woodstockk | |
| #163 | | Hoothoot | | |
| #164 | | Noctowl | | |
| #165 | | Ledyba | | |
| #166 | | Ledian | | |
| #167 | | Spinarak | | |
| #168 | | Ariados | | |
| #169 | | Crobat | | |
| #170 | | Chinchou | | |
| #171 | | Lanturn | | |
| #172 | | Pichu | MysticMarineon | |
| #173 | | Cleffa | | |
| #174 | | Igglybuff | | |
| #175 | | Togepi | | |
| #176 | | Togetic | | |
| #177 | | Natu | | |
| #178 | | Xatu | | |
| #179 | | Mareep | | |
| #180 | | Flaaffy | JujuBunny | |
| #181 | | Ampharos | | |
| #182 | | Bellossom | PKMNmastercass | |
| #183 | | Marill | | |
| #184 | | Azumarill | SimplyRabbit | |
| #185 | | Sudowoodo | __--DoDo--__ | |
| #186 | | Politoed | | |
| #187 | | Hoppip | | |
| #188 | | Skiploom | | |
| #189 | | Jumpluff | | |
| #190 | | Aipom | | |
| #191 | | Sunkern | | |
| #192 | | Sunflora | | |
| #193 | | Yanma | | |
| #194 | | Wooper | | |
| #195 | | Quagsire | | |
| #196 | | Espeon | Planet Forge | |
| #197 | | Umbreon | | |
| #198 | | Murkrow | | |
| #199 | | Slowking | | |
| #200 | | Misdreavus | | |
| #201 | | Unown | | |
| #202 | | Wobbuffet | | |
| #203 | | Girafarig | | |
| #204 | | Pineco | | |
| #205 | | Forretress | | |
| #206 | | Dunsparce | | |
| #207 | | Gligar | | |
| #208 | | Steelix | | |
| #209 | | Snubbull | | |
| #210 | | Granbull | | |
| #211 | | Qwilfish | | |
| #212 | | Scizor | | |
| #213 | | Shuckle | Marjory | |
| #214 | | Heracross | | |
| #215 | | Sneasel | PsychoticDaze_ | |
| #216 | | Teddiursa | Ancientstorm | |
| #217 | | Ursaring | | |
| #218 | | Slugma | | |
| #219 | | Magcargo | | |
| #220 | | Swinub | | |
| #221 | | Piloswine | | |
| #222 | | Corsola | MCRJellyfish07 | |
| #223 | | Remoraid | | |
| #224 | | Octillery | | |
| #225 | | Delibird | | |
| #226 | | Mantine | | |
| #227 | | Skarmory | | |
| #228 | | Houndour | | |
| #229 | | Houndoom | Greystokey | |
| #230 | | Kingdra | | |
| #231 | | Phanpy | | |
| #232 | | Donphan | | |
| #233 | | Porygon2 | | |
| #234 | | Stantler | | |
| #235 | | Smeargle | | |
| #236 | | Tyrogue | | |
| #237 | | Hitmontop | Darth Theoden | |
| #238 | | Smoochum | | |
| #239 | | Elekid | DrownedPound | |
| #240 | | Magby | | |
| #241 | | Miltank | MildlyPanda | |
| #242 | | Blissey | | |
| #243 | | Raikou | | |
| #244 | | Entei | CitricGrunt | |
| #245 | | Suicune | | |
| #246 | | Larvitar | | |
| #247 | | Pupitar | | |
| #248 | | Tyranitar | | |
| #249 | | Lugia | | |
| #250 | | Ho-Oh | The FaiyaBLAST | ​ |
| #251 | | Celebi | | |
PMC's Kanto Pokedex! (These Can Still Be Caught in This Contest!)
Since the Johto Pokedex below got cut off because of an unspecified word limit, a link to the Kanto Contest will be placed on me instead. Note, I will check both of these contests, and you can ask for Kanto Pokemon in this contest as well if you don't feel like posting in a dead contest. Sorry for the inconvienence, (cloddy word limits). :P

Posted by