🌍 The PMC Weekly November 2nd, 2019


Happy November! We hope you all had an amazing Halloween! Along with October coming to an end, so have some events such as inktober and skintober. But fear not! November is FULL of new ones! In this week's weekly, we highlight some of these new November events, results of some contests, a super cute mod, and more!
OFFICIAL EVENTS AND CONTESTS

The
Fall Festival Community Event
has come to an end! We want to thank everyone who participated - we CRUSHED last years event submission record by almost 100! This event also marks our first year of hosting official events. We think they're a fun way to gather the community and celebrate the change of seasons. Needless to say, we're looking forward to future ones! While we write the event conclusion highlighting some of the entries, we'd like to turn everyone's attention to the:

UNDISCOVERED CIVILIZATIONS Project Contest!
A PMC collaboration with Barbarian!
videogame_asset SELECT YOUR STARTER MAP!
There are 25 days left to enter this contest!
Barbarian
has generated THREE, out-of-this-world terrains for you to choose from [​pictured above]. You are required to download and build on one of these maps in order to enter this contest. Feel free to download all three before making your decision as they are all worth exploring.
COMMUNITY EVENTS AND CONTESTS
NEW!

hypnotise

's is celebrating 100 subscribers with a skin

reshade

contest! 1st and 2nd place are awarded with a free skin request and in addition to that, 1st place gets a pixel art request, too! Super cool prizes! The skin you must reshade is pictured to the right!




Deadline

: November 25th



hypnotise isn't the only one celebrating a milestone! PickleCat, who joined PMC this year, just surpassed the 40 subscriber mark and is very close to reaching level 20! They're hosting a Palette contest with the palette pictured to the right. Winner gets a full custom skin, skin displayed on profile for a week and a trophy with your name on it!



Deadline

: November 30th






Hex Codes:


#484A47

#C7E8F3

#D0CFEC

#DFF8EB

#EDAFB8

#F5F8F3




Builders, rejoice! CaraRose is hosting another contest! This time, the theme is November Farm. You guessed it - your task is to build a farm! The only other stipulation is that you have to use the platform/starter map she's provided and you can't build outside of the platform.



Deadline

: November 30th



COMMUNITY EVENTS AND CONTESTS

ENDING

SOON:
⭐OTHER HIGHLIGHTS
🐱 MEOWING MOD

I think we can all agree that kittens are one of the cutest animals to exist! Thanks to

Oran9eUtan

, you can now wear one on your head! Their

hat mod

adds 61 hats and head accessories "for the fashionable player" and includes a variety of glasses, tophats and more.

Spread out over the world, different chests and Mobs will have different Hats. To find out where to get which hat, visit the

submission

page!



👻 TERRIFYING TRANSFORMATION



Trixy Blox

transformed a giant spruce tigah biome into a spooky scene with a Dracula themed castle! He starts with clearing an area for terraforming and completely modifies the land to his liking. Then he begins the building process by using different color blocks for walls of the castle to help him break down the complexity of the build (a pro tip!). Using various reference images, you can see him piece together one epic, gothic, spooky castle.






✔️ SUBSCRIBER SPECIAL



How about a free download to a massive

castle

?

Star Craft Network

is celebrating 100 Subscribers by giving you just that! To show their appreciation, they've released a

download

to on of their masterpieces and we couldn't be more excited. Thank you and congratulations on your milestone!!



☀️ BEAMING BLOG

October was filled with events such as skintober and inktober. Wildflowers participated in inktober this year and shared their beautiful digital drawings with us! We love the style and how much character each one has. Here are two of our favorites from their submission!
📊 POLL RESULTS
Last week
we asked members if they had a fear or phobia. There are a few brave members, 28% to be exact, who responded that they have no fears of phobias while 72% said Yes. Check out the comment section to see who which members have a fear of
slimy
creatures, heights, and spiders!
This week's poll question is......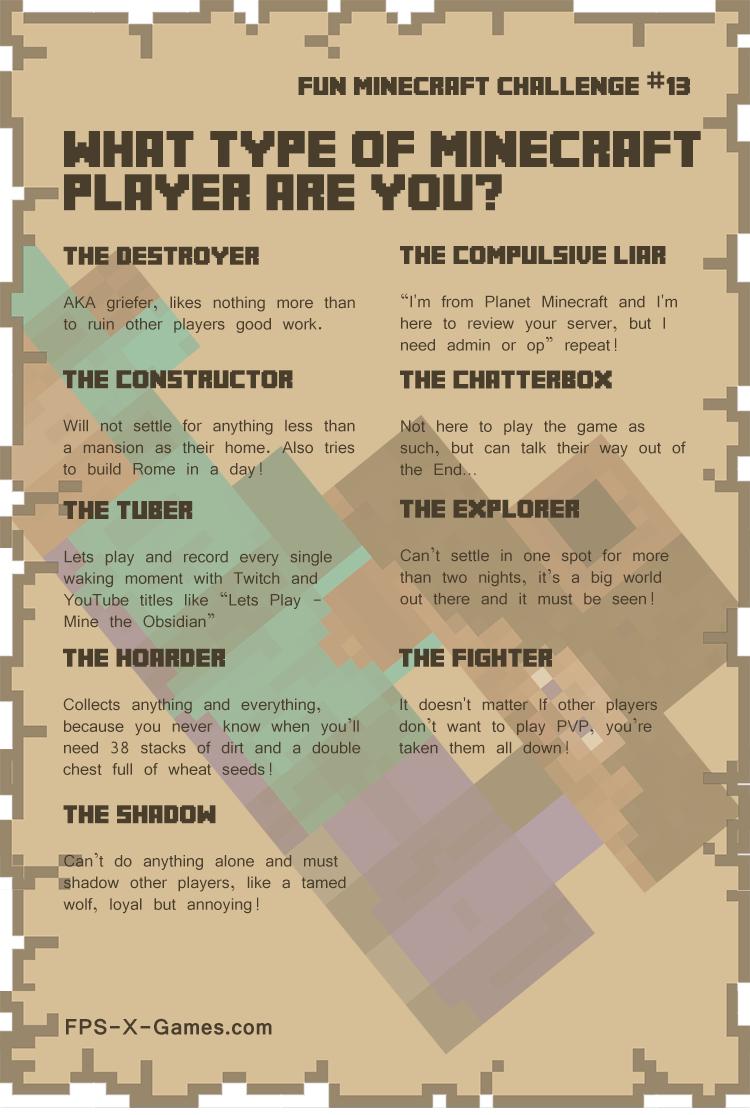 Poll ended
11/08/2019 1:23 pm

.
Posted by
PMC
Support
Level 73
:
Legendary Cake