Peridot XJ9's "Gotta Catch 'em All" Hoenn Community Skin Collection Contest!
Welcome to the world of Pokemon! I am Professor Eli Wolftree, but you can just call me Eli. You probably already know what a Pokemon is, so I'm not going into all the details of what they are. For any veteran Pokemon Masters who participated in the Kanto and/or Johto contest(s), welcome back! You are free to participate in this contest if you were in the last two. Wait, sssh! Do you hear those trumpets playing in the background? That's because we're in the Hoenn Region! Yup, that's right. The region filled with memes. Don't believe me? Just take a look at the "So I herd you liek Mudkips," "7.8/10 too much water," and "Hoenn Confirmed" flooding the place! Now, for newer trainers who have no idea what this contest is about, you are in charge of making or "capturing" one of the many Hoenn or missing Kanto and Johto Pokemon that are yet to be filled out in the PMC National Pokedex! Heck, someone will be safe knowing that we've got Pokemon skins just for them!
"But Eli," You Magikarps may ask. "How does this contest work, anyways? I mean, what am I supposed to do!? I'm confused!" Well, right below this patch of grass are a bunch of rules explaining how the contest works (Of course, there has to be some rules, just like in the last contest, yet most of them are eerily similar to the ones in Kanto and Johto, but with a few minor changes!):
1
The Pokemon skin must be newly made by you and

only

you for the sole-purpose of this contest. Your entry is qualified if it meets the requirements

and

you use this icon of my gemstone somewhere in your post (Just copy/paste it. It's that simple! Don't forget to do it, because there were a few stinker entries that forgot to do this):
2
You may only pick one Pokemon from the list of Pokemon below the judging process explanation.

3
You can participate again for other regions of a specific month, like if you were in the Kanto or Johto contest before, you can still be in the Hoenn one next time.

4
Your Pokemon skin

must

be in it's original form. No mega skins, shiny skins, Alolan skins, pixel art skins, Gijinka/humanized/teen skins, etc.

5
Just like the Bin Skin contest, I

don't

want to see any quality of skins that are so low they might as well be shattered and thrown into the abyss of never-ending agony. (Trust me. There were a few infamously bad looking skins, but I will only forgive them if they are made by a procrastinator with a crappy editor. That doesn't mean I will, though, so don't intentionally exploit this loophole, you clods!)

6
All contests have to end sometime, and the deadline for this one is set a few weeks after New Year's Day on

January 19th

, 2019

. Any late participants won't be counted

at all

unless they have a valid reason for being late right before the deadline, such as vacations, being sick, the PMC Pokedex is still incomplete, etc.

7
Have fun! This is a non-competitive contest, but the best-looking one of the month will get a sweet-looking trophy, and free blog or drawing request! Besides that fact, there are no clear winners or losers.

Judging: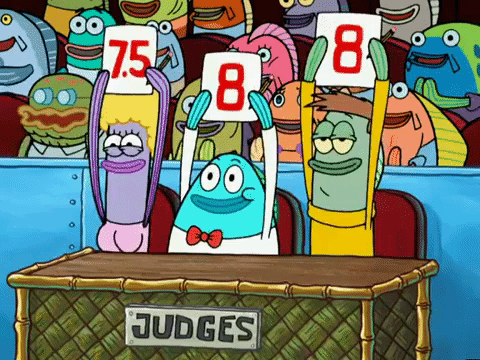 Thankfully, I'm going to be the only judge for this contest again, and I will grade your Pokemon out of 10 points (10 being the best) through these qualities on your submission's comment page (Note, it might take a while for me to comment on your page if I'm taking a personal break or I'm busy with something, so please be patient!) Due to all the complaints for it's confusion and unfairness in point removal just because a skin is a 1.8 Steve or Alex model, I am getting rid of that pesky Functionality category for this contest. Not only will it make my life easier, but it'll make yours too since the points don't matter in the end:


Technique - Does it look like the Pokemon you based it on?

Quality - Does it look pretty at all?

List of Pokemon (And dang, there's a lot!):


            Participant Claim Label Meanings:
       Turquoise Name
= WIP

, and

Lime
Green Name = Done!
PMC's Hoenn Pokedex!
National Dex Number:

Icon:

Pokémon:

Trainer/Participant Willing to "Catch" This Pokémon:
Skin:
#252



Treecko


TheOrangeCharizard



#253



Grovyle


Theioseph



#254



Sceptile


Beta_Alpha



#255



Torchic


kitt-chan


(Alternative Usable Skin Coming Soon!)
#256



Combusken





#257



Blaziken





#258



Mudkip


Darth Spookoden



#259



Marshtomp


SunDatPun



#260



Swampert





#261



Poochyena





#262



Mightyena





#263



Zigzagoon





#264



Linoone





#265



Wurmple





#266



Silcoon





#267



Beautifly





#268



Cascoon





#269



Dustox





#270



Lotad





#271



Lombre





#272



Ludicolo





#273



Seedot





#274



Nuzleaf





#275



Shiftry





#276



Taillow





#277



Swellow





#278



Wingull





#279



Pelipper





#280



Ralts


TheGeekyGoo

#281



Kirlia


cachelor



#282



Gardevoir


PKMNmastercass



#283



Surskit





#284



Masquerain





#285



Shroomish





#286



Breloom


SimplyRabbit



#287



Slakoth





#288



Vigoroth


Marjory



#289



Slaking


__--DoDo--__



#290



Nincada





#291



Ninjask





#292



Shedinja





#293



Whismur





#294



Loudred





#295



Exploud





#296



Makuhita


Ancientstorm



#297



Hariyama


Shquaz





#298



Azurill





#299



Nosepass





#300



Skitty





#301



Delcatty





#302



Sableye


SadTimeS



#303



Mawile


Stuffles



#304



Aron





#305



Lairon





#306



Aggron


CitricGrunt





#307



Meditite





#308



Medicham





#309



Electrike





#310



Manectric





#311



Plusle





#312



Minun





#313



Volbeat





#314



Illumise





#315



Roselia


Campestral



#316



Gulpin





#317



Swalot





#318



Carvanha





#319



Sharpedo





#320



Wailmer





#321



Wailord





#322



Numel





#323



Camerupt





#324



Torkoal





#325



Spoink





#326



Grumpig





#327



Spinda


MildlyPanda



#328



Trapinch





#329



Vibrava





#330



Flygon


Woodstockk



#331



Cacnea





#332



Cacturne





#333



Swablu





#334



Altaria





#335



Zangoose





#336



Seviper





#337



Lunatone





#338



Solrock





#339



Barboach





#340



Whiscash





#341



Corphish





#342



Crawdaunt





#343



Baltoy





#344



Claydol





#345



Lileep





#346



Cradily





#347



Anorith





#348



Armaldo





#349



Feebas





#350



Milotic





#351



Castform





#352



Kecleon





#353



Shuppet





#354



Banette


Enderbadger



#355



Duskull





#356



Dusclops





#357



Tropius





#358



Chimecho





#359



Absol


Planet Forge



#360



Wynaut





#361



Snorunt





#362



Glalie





#363



Spheal


JujuBunny

#364



Sealeo


MysticMarineon



#365



Walrein





#366



Clamperl





#367



Huntail





#368



Gorebyss





#369



Relicanth





#370



Luvdisc





#371



Bagon





#372



Shelgon





#373



Salamence


The FaiyaBLAST



#374



Beldum





#375



Metang





#376



Metagross





#377



Regirock





#378



Regice





#379



Registeel





#380



Latias


Elite Workshop

#381



Latios





#382



Kyogre





#383



Groudon





#384



Rayquaza





#385



Jirachi





#386



Deoxys


Shady_Warlock



Posted by